Make the world a bigger place for a child living with hearing loss.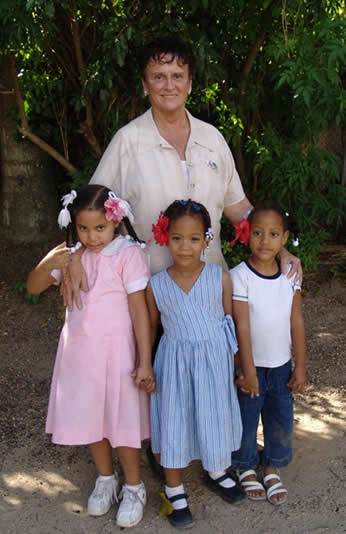 Partners for A Greater Voice depends on your donations to help coach and inspire parents, foster a child's whole development, and promote the essential need to focus on a caregiver's well being. By giving to Partners for A Greater Voice you are contributing directly to our education and training initiatives that coach and empower families and their children.
Corporate Sponsor $3,000+
Senior Sponsor $500 – $2,999
Sponsor $250 – $499
Partner $125 – $249
Friend $50 – $124
Donor $10 – $49
Give the Gift of Hearing – $150/$200
Volunteer
Become a Sponsor
There are 3 levels of sponsorship:
Corporate Sponsor ($3,000), Senior Sponsor ($500-$2,999) and Sponsor ($250-$499).
Contribute to our operations by becoming a Sponsor. Your funds are used for education and program materials, general business expenses and subsidizing volunteer mission costs.
Corporate Sponsors may make a general contribution or choose to sponsor Essential Programs to Coach and Empower Parents.
Volunteer on a Mission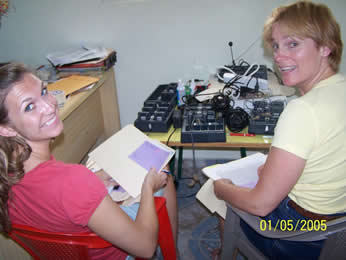 Since 2002, over 70 volunteer teachers, parents, audiologists, and specialists have partnered with Partners for A Greater Voice to advance hearing health, aural habilitation and parent participation in low resource communities.  Together we have completed over 30 education and training missions for hundreds of teachers of the deaf, parents, clinicians, hospitals, and children coping with hearing loss.
If you are interested in volunteering, please download and complete the Volunteer Partner Form and email it with your cv/resume to info@greatervoice.com.  Share with us your humanitarian and international experience!
Give The Gift of Hearing – honors Jane Driscoll. MED
Jane is one of four Founding Directors of Partners for A Greater Voice. She is a Teacher of the Hearing Impaired who has been inspirational to hundreds of children and families she has serviced for more than 40 years. In honor of her and her outstanding belief that all children, regardless of family income, should have access to hearing, donations of US$150/$200 supports a child in need. Partners for A Greater Voice sponsors children in our program with hearing device, listening and spoken language therapy, and education to caregivers. Help children and families in need and donate today. Click here to GIVE THE GIFT OF HEARING!